Christa M. Aplin
ATTORNEY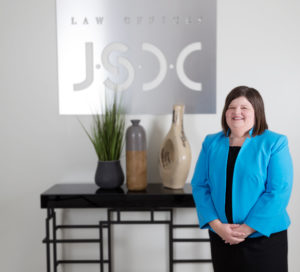 Christa M. Aplin, an attorney with  JSDC Law Offices, focuses her practice on the areas of elder law, nursing home planning, estate planning, estate and trust administration,and guardianships.  Prior to joining JSDC Law Offices, Christa practiced law for several years with central Pennsylvania's first elder law firm.
Prior to practicing law in Pennsylvania, Christa was licensed to practice law in Iowa and Ohio, where she practiced in several areas of the law including but not limited to estate planning, estate and trust administration, taxation, guardianships, conservatorships, real estate, family law, business law, bankruptcy, and worker's compensation. Before entering private practice in Iowa, Christa was a staff attorney for the United Auto Workers Legal Services Plan in Ohio and was an editor for Lexis-Nexis.
Christa is a 1996 magna cum laude graduate from Mount Vernon Nazarene College in Mount Vernon, Ohio.  In 1999, Christa received her Juris Doctor with Distinction from Ohio Northern University College of Law, where she was a member of Phi Delta Phi, an editor of the law review and worked for the City of Lima Prosecutor's Office.
Christa speaks frequently to community groups, social services organizations, and healthcare facilities on estate planning, estate administration, and elder law topics. She has been a guest lecturer for Penn State University's Long-Term Care Administration and Policy class.
EDUCATION
Ohio Northern University College of Law (J.D., 1999)