John J. Connelly, Jr.
PARTNER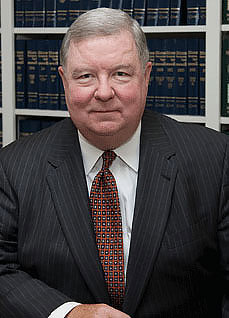 John J. Connelly, Jr., is a partner in the firm. John is a graduate of The Pennsylvania State University, and he earned his Juris Doctor degree from the Dickinson School of Law. John is admitted to practice before all Pennsylvania state courts and the United States District Court for the Middle District of Pennsylvania.
John has been practicing family law for over 40 years and is a leader in the field. In 2014, John was one of the few attorneys selected by the Honorable Jeannine Turgeon to serve on a committee that redrafted the Dauphin County Family Court Local Rules and assisted the court in selecting the county's new Divorce Master. Throughout his career, John instituted the Dauphin County Custody Conciliation Program and served as Dauphin County Custody Conciliator and Master for Children and Youth and Juvenile Probation. John has been named a Pennsylvania Super Lawyer in the area of Family Law, a designation awarded to the top 5% of attorneys in Pennsylvania. In addition, he has written materials for various family law seminars and provides pro bono work for the Dauphin County Bar Association.
John was a political science major who chose to become an attorney because of his interest in the inner workings of government. His most memorable moment as an attorney came while working on an argument before the United States Supreme Court, when he had the opportunity to meet United State Supreme Court Justices William O. Douglas and Thurgood Marshall. He is married with one daughter and two grandchildren.
For more information about my practice, please visit www.pafamilylawyersjsdc.com.
EDUCATION
Dickinson School of Law (J.D., 1972)
The Pennsylvania State University (1969)