Kathryn L. Mason
ATTORNEY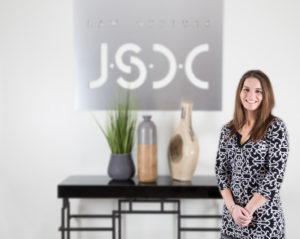 Kathryn L. Mason, Katie, an attorney at JSDC Law Offices, is a general law practitioner with an emphasis on regulatory and transactional matters, including banking, real estate, commercial litigation, municipal law, insurance regulatory law, corporate transactions and real estate tax matters.
Katie's primary concentration within the banking, real estate and commercial litigation arena includes loan structuring and consulting, sale/purchase transactions, creditor's rights, bankruptcy, workout, foreclosure, REO, title litigation, real estate and business mergers and acquisitions.
In addition, Katie has extensive experience working with Pennsylvania school districts and municipalities in all aspects of tax lien management and has assisted numerous public school districts and municipalities, as well as private-sector individuals and entities, in the sale and purchase of delinquent real estate tax claims.
Katie has further represented clients in the litigation of various civil disputes before both State and Federal courts and has assisted in the representation of clients in matters before the Pennsylvania Insurance Department, the Department of Labor and Industry, the Department of Environmental Protection, the Department of State, the Department of Revenue Board of Claims and the Department of Revenue Board of Finance and Revenue.
A member of the Pennsylvania Bar Association, American Bar Association and Dauphin County Bar Association, Katie is a Dean's List graduate of the University of Virginia and a 2009 graduate of Penn State Dickinson School of Law. When in law school, Katie was awarded a CALI Award for excellence and served as a Board Member on the Penn State International Law Review as Case Note Editor and Symposium Editor. Prior to law school Katie worked as a paralegal in a general law practice and as a probation officer for court services in Virginia.
EDUCATION
Penn State Dickinson Law School (J.D., 2009)
University of Virginia (2005)