Neil Warner Yahn, Sr.
PARTNER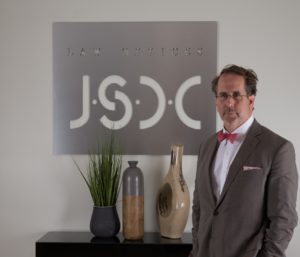 Neil Warner Yahn, Sr., is a partner with the firm of JSDC Law Offices and he also serves on the faculty at Villanova University since 2011 as an adjunct professor where he teaches Individual Taxation and Taxation of Business Entities.
Neil primarily concentrates his law practice on income, partnership, corporate and estate tax matters and related litigation. Neil advises clients with respect to the use of partnerships, S corporations, limited liability companies (LLCs) and other pass-through entities to assist clients in a wide range of tax planning matters. He works with our clients to use pass-through entities to avoid double taxation, to allow business owners to obtain the full benefit of tax losses or tax incentives, and to minimize the tax impact of various asset acquisitions or dispositions. In the controversy area, Neil has represented clients at the audit and appellate levels of the IRS and in litigation before the U.S. Tax Court. He has also represented large estates and beneficiaries in disputes over testamentary documents and claims of undue influence.
Neil also writes and lectures extensively on tax planning topics and related matters for the Pennsylvania Bar Institute, the Pennsylvania Institute for Certified Public Accountants and the Financial Planning Association. He is a graduate of the Villanova University School of Law. At Villanova, Neil earned his Juris Doctorate and Masters in Taxation (LL.M.). Neil supplemented his Masters in Taxation from the Georgetown University Law Center where he focused on employee benefits, employer plan designs and fiduciary provisions under ERISA.
Neil is AV Rated.

Finally, Neil resides in Derry Township with his wife, Kris and two children, Neil Jr., and Taylor.  Neil grew up in central Pennsylvania and is the son of Dr. Arthur E. Yahn, MD and MaryAnn Yahn.  While "Doc" passed in 2000, Neil's Mom is still providing her favorite son, Neil, with peach cakes and chocolate-chip cookies (it is well acknowledged Mom's second favorite son is Bill).
PRACTICE AREAS
Estate Planning and Administration
Business Law
Tax Law
Funeral Law
EDUCATION
Georgetown University Law Center (C.EB., 2006)
Villanova University (LL.M. Taxation, 2002)
Villanova University School of Law (J.D., 1998)
West Chester University (B.S., 1992)