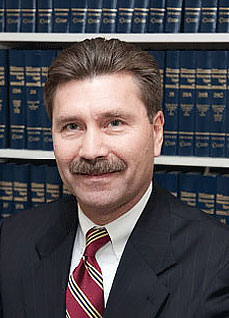 Matthew Chabal, III
The Construction Law Group is led by Matthew Chabal, III and provides a full range of legal services on all aspects of construction and government contracts. Our attorneys assist public and private owners, construction managers, contractors, subcontractors, suppliers, architects, engineers, sureties and insurers in solving legal problems common to the development, design, construction and management of construction projects.
REPRESENTATIVE MATTERS HAVE INCLUDED:
Preparing and negotiating contracts with public and private entities
Contract documents that clearly allocate risk are essential to a successful project. We have experience with numerous forms of contracts, from standard industry forms to customized documents.
Prosecuting and defending bid protests
Our attorneys counsel clients concerning bidding requirements, bidders' rights, requests for proposals and other public procurement issues. We will work with you to maximize contract awards, dispute awards improperly made.